Welcome to AWANA,
hosted at GEFC!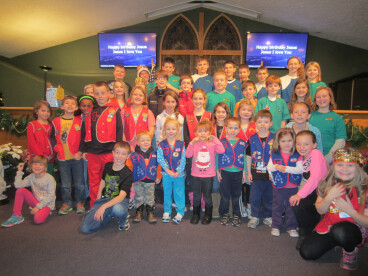 AWANA stands for Approved Workmen Are Not Ashamed. We use scripture memory, lesson time and lots of FUN to build lifelong disciples of Christ! Each Wednesday evening club starts at 6:15pm and is over by 8:00 p.m.
This year AWANA begins on Wednesday September 12th, 2018. There will be no club on school breaks or on any days when school has been canceled.
3 - 5 Year Olds - Pre-Kindergarten

Cubbies celebrates the spiritual potential of preschoolers by helping them develop respect for God, His Son, and His Word. Preschoolers can hardly wait for their next Cubbies club meeting! Whether it's the fun puppets, the exciting games or all their Cubbies friends, they simply love it! Cubbies helps you lead your child to God early so your child will respect and trust Him for life.

Kindergarten - 2nd Grade

Sparks ignites the curiosity of early elementary-age kids to learn about the people and events of the Bible, building a foundation of wisdom for knowing Christ. To many children in kindergarten to second grade, Sparks is the highlight of the week! They love their red vests, the exciting games and spending time with leaders and friends. Sparks is divided into three years, each with a unique rank: HangGlider, WingRunner, and SkyStormer.

3rd - 6th grade

T&T engages third through sixth graders by answering their questions about God and the Bible, guiding them through this pivotal life stage to grow in Christ's grace. Handbooks and large-group lessons deepen a child's knowledge about God and His Word and teach how to put that knowledge into action in everyday life.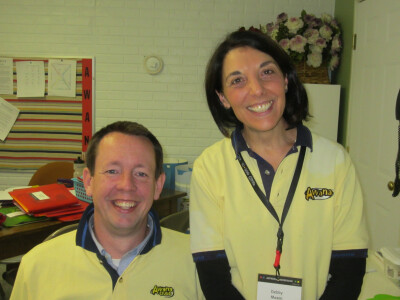 We are so happy that you have decided to register for our AWANA program at Geneseo Evangelical Free Church (GEFC). Parents can purchase shirts and books. There is no registration fee.
Questions? Call the church office at 309-944-4667.