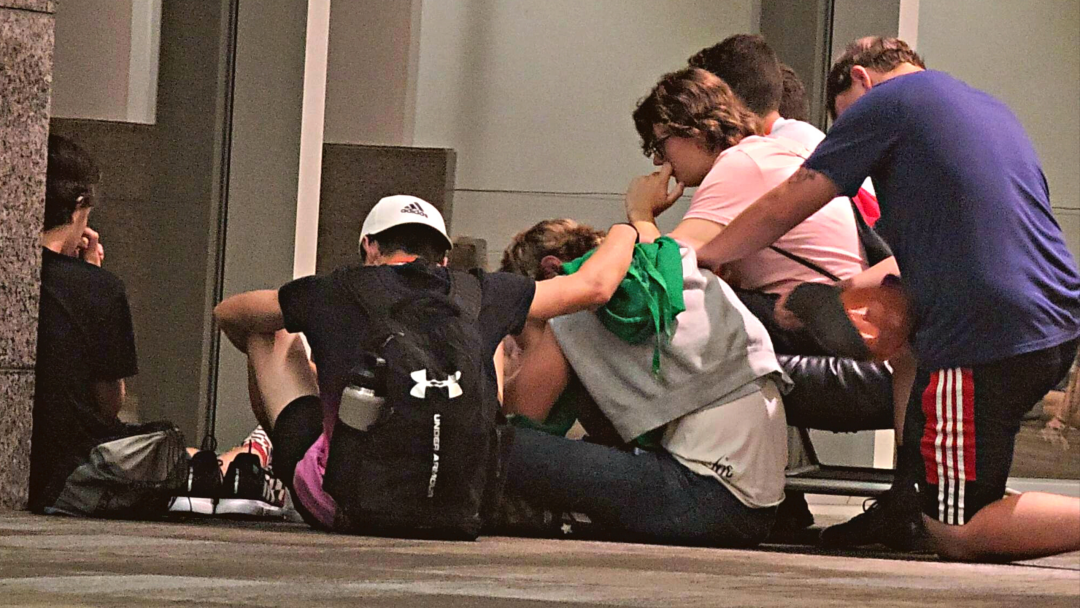 It was my senior year, and it was toward the end of the second semester. I had developed tremendous relationships with people I worked with and went to school with; friends that have lasted to this day. This particular time of the year was the time when senioritis became real for everyone. We were ready to be done, and to move on with our lives.
I had become a workaholic at this point, taking my job at a local pizza place very seriously. I worked every hour that I could which took me away from a social life and a devoted spiritual life. It was easy for me to do this because honestly, I wasn't the one being invited to parties or any other kind of gathering that all my friends had. I didn't want to live in my youth. There was one particular night that I was invited to a party which was one of the last of our senior year.
I was excited, but a little anxious because I had no idea what to expect. I leave work and I arrive around 11:30pm at the party. The feeling I had was the most unique and revealing thing for me at the time. I remember sitting around a table while people are playing beer pong and passing around different drinks and some couples left the room. I don't know when it had started, but everyone seemed to be at least a few drinks in at this point. I never drank in high school (for good reason), and everyone knew that about me. Throughout high school I was never offered drugs or alcohol. As I sat there, I'm observing my friends partake in a level of activity that I had never seen for myself. I was able to see their interests and their true heart for what they cared about. I felt out of place, and I felt like it was a waste of time for me to be there with my friends.
The reason I tell this story is because it shines a light on a larger issue in young generations. That issue is this: People are afraid to lose their youth, so they live in whatever way they choose. I think we know that this isn't a new idea either. This is a position that people have taken for centuries, and I believe that each generation pushes the one behind them farther into this mindset.
At first, it sounds like a good idea. Out of fear of growing up too fast or losing the time when we are young and capable, we decide to cross the bridge of our future when we get to it. It is logical to the world that as teenagers go through puberty and all of the changes with the age, that they would be free to live as they need to get through the odd time of life that they are in. Here is my dilemma: How can we blame a generation for not behaving in a way that they haven't seen? How can we expect people to be everything we want them to be if we don't set an example and expect more from them?
The Apostle Paul has become an example to many believers in the way he conducts himself and the way that he bleeds the gospel of Christ. When we dive into the life of Paul, we see a faithful man become a faithful leader who multiplies his ministry. Translation: Paul set an example and expected people to follow it.
I urge you, then, be imitators of me. That is why I sent you Timothy, my beloved and faithful child in the Lord, to remind you of my ways in Christ, as I teach them everywhere in every church.

1 Corinthians 4:16-17
Paul at this point has planted many churches and has traveled with his protege's. Paul has identified and called people like Timothy and Silas and Titus to follow after him and Paul teaches them in the ways of Christian living and ministry. Pay attention to verse 16 again. How comfortable would any of us be in telling someone or a group of people to imitate us? Yet this is what Paul does because he knows that he has and continues to live faithfully and that by imitating him, they will begin running after the Lord. Now, Paul mentions Timothy in this letter to the Corinthians, but I want to turn your attention to the verse that has fueled great study with Young Adults that I serve and is the motivating text for this blog.
Let no one despise you for your youth, but set the believers an example in speech, in conduct, in love, in faith, in purity.

1 Timothy 4:12
Now Paul here is writing a letter to Timothy, who we learned is his 'child' in the faith. This letter is being written to Timothy because Timothy has been left to minister to the church in Ephesus. Paul is giving Timothy instruction, guidance, correction, and encouragement. Here is the key to this blog: Timothy was about 30 years old.
Some people say he was younger, and some say he was older but think about this; Timothy is expected to minister to a new church, in a spiritually challenging environment. 30 years old, no seminary, no education background, only a following and teaching from Paul. How in the world would anyone expect Timothy to do well at this? Paul tells him to set the believers an example. The highlight of this verse to me is that Paul doesn't expect anything less from Timothy because of his age.
Our culture has gotten used to expecting very little out of young people. While we are to have grace and patience as they develop, can't we still hold them to the standard of imitating Christ, or Paul, or their faithful parents or leaders? Can't we still be an example to them in how they are to be example to others?
Here is my point: Obedience has no age, and to be an example does not require experience. If we are pursuing the Lord with everything we have, there is no place or area of our lives that should remain the same. God is continually sanctifying or chaning us into his image. Today, you and I can live as an example to the generations on either side of us. Find an example to follow, and become an example to others.